We are excited to discuss with you our miniature and instrument bearing capabilities. 
PKB manufactures ball bearings for some of the world's most respected small motor brands. 
We also offer:
 – SHORT LEAD-TIMES 
Shorten your ball bearing lead times with our domestically produced bearings, manufactured and assembled in Troy, NY. 
– COMPETITIVE PRICES 
Best prices in the domestic bearing industry!
Reduce your domestic ball bearings costs with our Veteran-American Owned & Operated Small Business. 
– RELIABLE QUALITY 
Expedite time to market for your new and updated products. 
– PROTOTYPE SPECIALISTS 
Your engineers will love our speedy delivery of engineering prototypes and evaluation samples.
Here is a testimony, about PKB bearings, for small motor applications, from Kearfott Guidance & Navigation
Here is a testimony from another happy customer. This one is for PKB cryogenic bearings for Flowmeter applications, from the President of Hoffer Flow Controls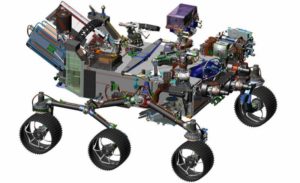 Our wide range of miniature and instrument bearings are used in an array of small motors, actuators, encoders, often found in aerospace, space, military, medical and surgical applications. 
We have proudly supplied products for the NASA Docking Station, NASA James Webb Space Telescope, MARS 2020 Rover, Sikorsky Helicopters, Cryogenic Flowmeter Applications, FAA TSO-C149 Aircraft Bearing applications, many military and Department of Defense (DoD) applications, as well as other space, aerospace, medical, and customized applications.  
Pacamor Kubar Bearings – sales@pacamor.com