The bearing industry was once again rocked by news of widespread counterfeiting. Bearing manufacturer SKF reported the identification and destruction of 15 tons of counterfeit bearings, totaling approximately 17,000 bearings.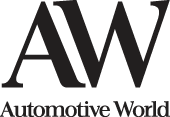 As quoted in the Automotive World article: End customers that install counterfeit components will suffer the most. A recent case proved once again that significant damage can be caused by the failure of a rolling bearing. An anonymous customer says: "We spent EUR 100,000 on large size bearings, purchased from an un-authorized supplier. We needed the bearings urgently and the supplier matched our required lead time. Their failure was a fact after only a few months, while the expected service life was several years. We faced costly downtime and broken promises to our customers. All this could have been avoided, by more awareness and caution in our sourcing. We will not allow this to happen again."
Ed Osta, President of Pacamor Kubar Bearings (PKB), warns against the ease of getting duped by counterfeit bearings. "Tight profit margins combined with the influx of cheap import products make bearings an extremely competitive business", says Osta. "Counterfeit bearings may resemble the branded product, at first glance. However, they may have been manufactured using substandard materials, not to standard ABEC tolerances and assembled in less than optimal conditions. These discrepant bearings can often fail, sometimes destroying an entire system along with the reputation of the system's manufacturer. When parts are destined for critical applications, even the smallest nonconformity can cause catastrophic failures."
Pacamor Kubar Bearings (PKB) is deeply concerned by these risks to parties who put their trust in counterfeit and unapproved parts. PKB takes pride in product quality, workmanship, knowledge and skill as experts in the production of high quality aerospace bearings. The entire PKB factory is AS9100 Rev D & ISO 9001:2015 certified and all of the DFARS approved products are FAA TSO-C149 Aircraft Bearings certified. If the package isn't shipped directly from PKB, or from one of a very few PKB approved re-sellers, be sure that the product you are buying is original PKB manufactured product.
Contact PKB directly or through a very short list of approved distributors.  sales@pacamor.com
Why work with us? 

– SHORT LEAD TIMES 
Shorten your ball bearing lead times with our domestically produced bearings, manufactured and assembled in Troy, NY. 
– COMPETITIVE PRICES 
Best prices in the domestic bearing industry!
Reduce your domestic ball bearings costs with our Veteran-American Owned & Operated Small Business. 
– RELIABLE QUALITY 
Expedite time-to-market for your new and updated products. 
– PROTOTYPE SPECIALISTS 
Your engineers will love our swift delivery of bearing prototypes and evaluation samples. 
S/N Precision Enterprises Inc., dba Pacamor Kubar Bearings – Cage Code 14927