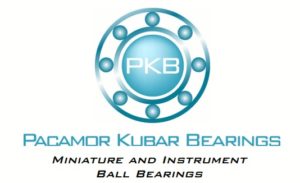 Axially preloading of bearings provides the following benefits:
Increases ring rigidity
Applies pressure to the ball and raceways, eliminating slip or skidding
Lowers the possibility of non-repeating runout
Reduces contact angle variation between the inner and outer raceways
COMMON TECHNIQUES
Spring Preloading – Using various types of springs
Washer / Spacer Preloading – adding a precision ground washer/spacer between the inner or outer rings, removing axial and radial play
Duplexing, which entails the precision grinding of the actual bearing faces.
SPRING method is the simplest method.  This method is less sensitive to thermal expansions and contractions.  It can also accommodate some misalignment in the system.
WASHER/SPACER method is a more tedious process requiring precise measurements of the endplay and matching it with precision washer/spacers.  This method is not as forgiving when subjected to thermal expansions and contractions or misalignment.
DUPLEX method is a process of removing material from a pair of bearing faces to adjust raceway offsets.  Clamping the bearing faces together creates the internal preload.  Duplex sets assist in satisfying the requirements of increased radial and axial stiffness, and also provide deflection control.
There are (3) methodologies: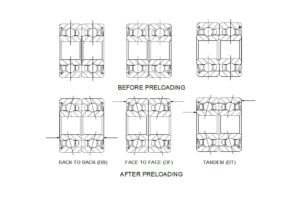 PRELOADED PAIR MARKING
The following illustrates PKB's standard marking scheme for each of the Duplex methodologies. 
The "V" in the Tandem set point in the direction of the axial force applied to outer ring.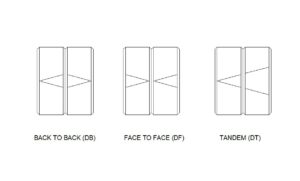 If you have any questions or inquiries regarding duplex sets, contact us anytime.  sales@pacamor.com